Hello everyone,
Well in some places around the world people are getting ready to celebrate Halloween. Here in Australia it is starting to be celebrated, though I'm not sure that many people know why it's celebrated, my family doesn't celebrate. But in some of my scraps I actually found this crow image and the sentiment. The backing paper I have actually been hoarding because its my favourite colour.
For this card I am actually combining two challenges.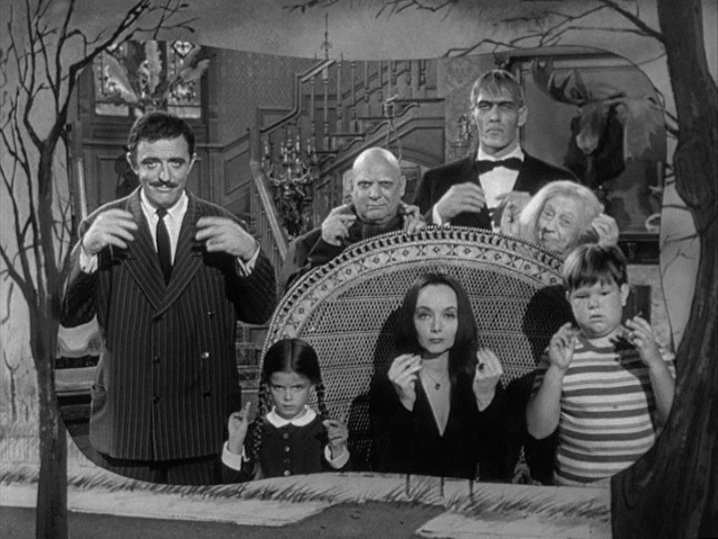 From Card in an Envy challenge theme is Something Spooky and then over at AAA Cards Challenge #125 is Inspired by a TV Show. When I found this paper I thought of the TV Show – The Addams (The Original Series). I always saw black birds flying around their house and these reminded me of them. I loved watching this TV series and also The Munsters – neither of these series scared me and some of the humour I didn't get til later on in life.
I now usually provide you with the sketch that helped me to create my card but this time around I just found the supplies first.  Then I placed them on the card in a way that I thought would show each element off the best. The image and the sentiment elements were shaped like this; I thought that they were a little different to my usual square or rectangle so I left them alone. The only thing that I did with them was to ink them with Black Soot Distress Ink using a Sponge tool. All of this was put onto purple card stock and then mounted onto a white card base.
Thanks for stopping in and taking a look at my project. As always before you go I would like to leave you with this final thought:
One of my favourite Mortica Addams Quotes. This is so true … my normal is so much different to someone else. So there is definitely no 1 idea of normal.
Have a Happy Crafty "Normal" Kind of Day,
❤ Tracy